How to Prepare Your Kitchen for the Upcoming Holidays + Checklist 
Yes, friends, the holiday season is once again approaching fast. But don't fret! There's still time to prepare your kitchen for the feasts ahead.
We'll share five simple ways to prep your kitchen for the holidays and an additional bonus tip for parents. So, if you're hosting, cooking, or both, take a deep breath, pour yourself a glass of wine, and read our guide for prepping your kitchen in time for the holidays. This post even includes a printable checklist to keep you on track.
You got this!

5 Steps to Prep Your Kitchen for the Holidays
Throw out old food
Grab a big black garbage bag or two and go to town removing what no one wants to eat in the back of the refrigerator. Get those moldy vegetables behind the milk out. Say goodbye to those Cheesecake Factory leftovers from July. Do a fridge and freezer dump, then head to the pantry to throw out anything expired. While you're at it, toss any old spices. You can't cook savory holiday dishes with stale spices on your spice rack.
Declutter
After you removed all that is stinky and stale, clean up any paper clutter and junk on the counter. Use this opportunity to throw out anything else that needs to go. Good riddance pans with broken handles, moldy dishrags, old mail, and pens without ink (why do kitchen draws always have pens that don't work?). Organize cabinets, draws, and counter space so you're not fumbling around on the big day looking for the strainer.
Wash
Spring cleaning was months ago; it's time for another deep clean. Give the floor a good wash, scrub everything down, including the dishwasher. Get any gunk out of the oven and wipe down the stovetop thoroughly. If you have once-a-year holiday cookware collecting dust in the attic, rinse that out too.
Check Inventory
Speaking of cookware, do you have what you need? Have all the right pots? Think the frying pan seen better days? Get new cooking gear and appliances if need be. Also, if you're hosting, make sure you have proper serve ware and enough plates and utensils.
Stock up on basics
While taking inventory, you'll also want to make sure you're stocked up on the basics (i.e., flour, sugar, broth, spices, etc.). Prepare a shopping list. Now is when supermarkets run sales on holiday staples like canned vegetables, stuffing, pie crusts, and more. With the space made in the pantry, you can easily plan ahead by buying nonperishables and freezer-friendly items.
Oh, and don't forget to stock that wine rack!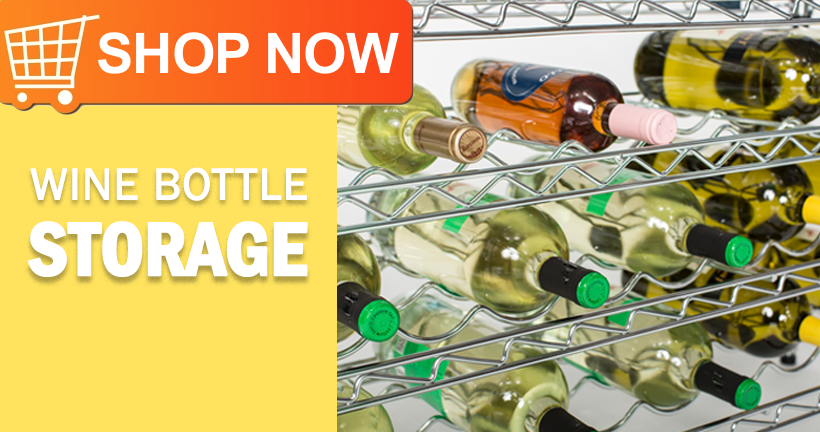 BONUS TIP: Keep the kids out of the kitchen as best as you can!
For parents, prepping the kitchen before the holidays may seem easier said than done. We hear you, parents. Our advice is to keep on top of them and clean any messes and fingerprints on the fridge as they come. Try to wake up before the kiddos, that way they aren't grabbing their own breakfast and stick to simple meals right before the holidays that don't require much cleanup.
If you're doing any festive DIY projects, throw down newspaper or an old sheet and opt-in for disposable tools and supplies. For your sanity, We Have Kids shares a few additional ways to keep the house clean when you have kids.
Download our Checklist
Lastly, if you're like me and enjoy physically crossing things off a list in order to feel that rush of accomplishment pumping through your body, print out the checklist below! Just don't forget to toss it out after you've completed it; you don't need to recreate any clutter 😉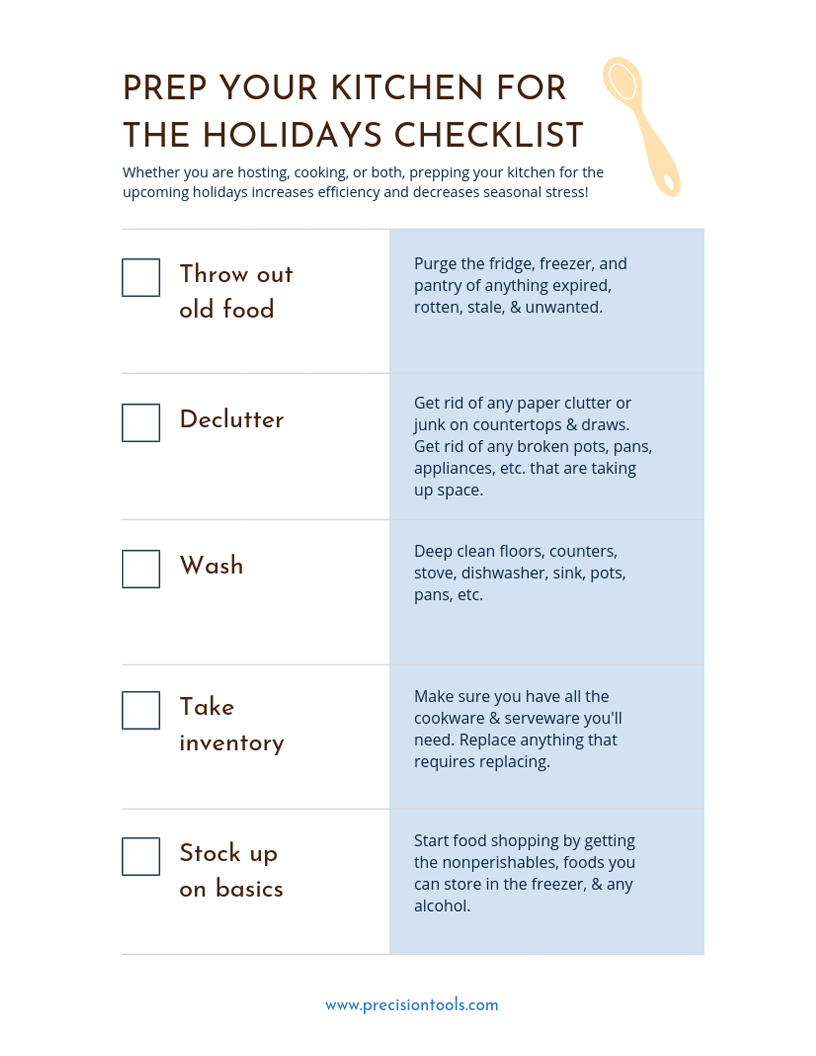 Like this article? Share it with your family and friends using the social media icons below.
Omega is a storage solutions company, specializing in durable, high-quality products to keep you clutter free. Check out our blog for more organizational tips. Or give us a call at 1-800-221-8665 for assistance shopping our wire shelving products.