They say good things come in small packages, but when it comes to small living spaces, it may be hard to squeeze in those good things.
There are a few ways to make the most out of the square footage you are currently occupying. Thinking outside of the box and up the wall may be a start. Here are a few ideas to make the most of your shelving storage when you have limited space.
Utilize all Spaces
Shelving that can reach up to your ceiling will provide you with space for a lot of your items. For instance, in your kitchen you can stock your shelves with plates, pots & pans, cooking accessories such as toasters and blenders, or just more room to store food. Try incorporating a wall organizer into your kitchen, like the one below.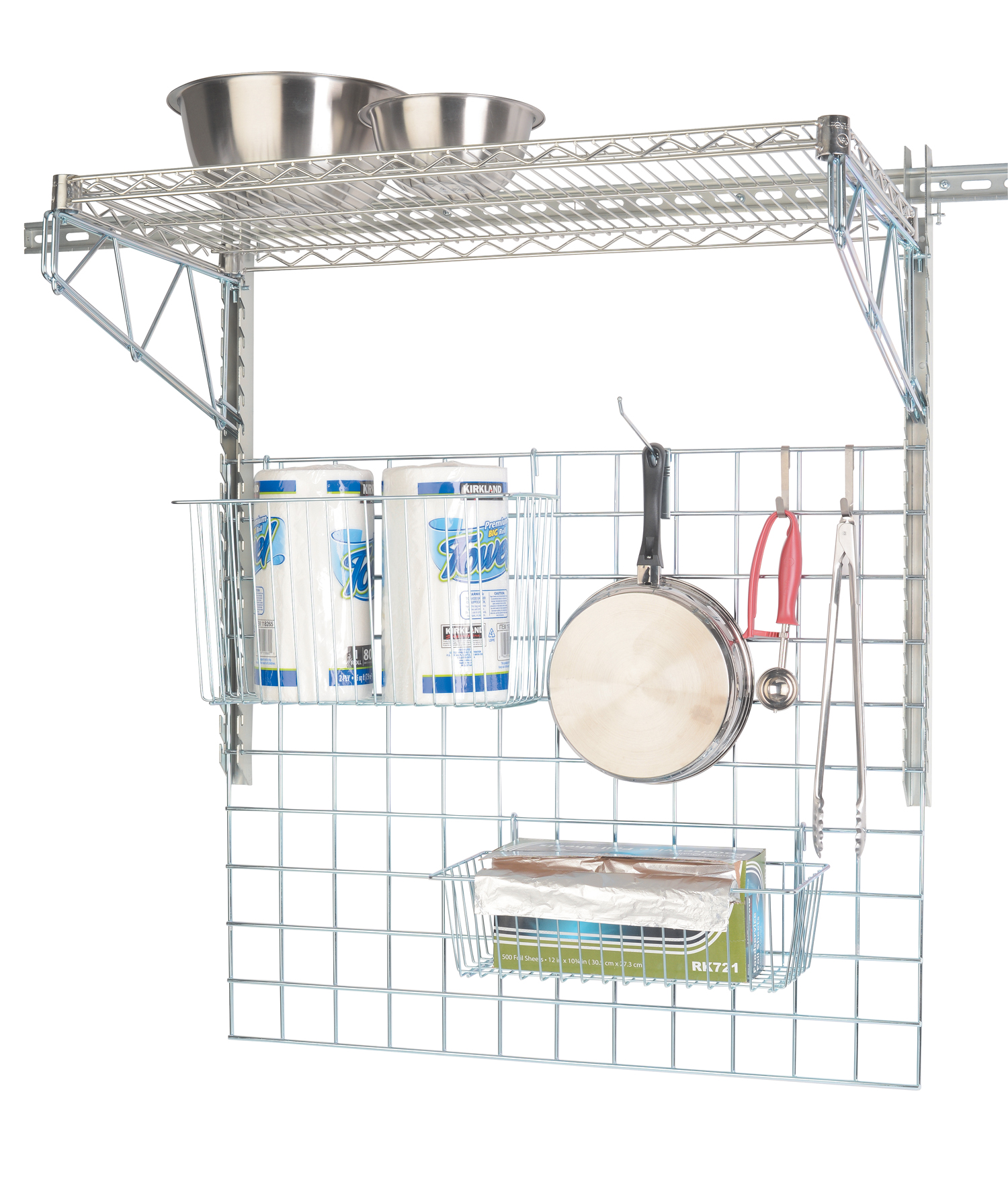 In a bedroom, you can line your shelving unit with clothing that may not all fit into your closet; and you may also find a place for shoes and books. We suggest garment racks for those who may have small closets.
In the bathroom, shelving units can house your towels and toiletries too.
If going up the wall still has you lacking space, you can always hang from a ceiling.  Many kitchens, even large gourmet ones, use mounted ceiling racks to hang their pots and pans.  Not only are you making the most of your space, but it is more convenient when you are preparing a meal.
Multi-Purpose Furniture
Another way to make the most out of limited space is with dual purpose furniture.  You can have a pull-out sofa bed which would reduce space taking up what may be a limited area.  Some coffee tables are built to house storage for items such as DVDs, game consoles, and throw blankets.  A padded hope chest can serve as seating and storage.  You could place one near a kitchen table and use for seating while also providing extra kitchen item storage.  If utilized in a bedroom, it could house an extra blanket, pillows, linens, or just those winter sweaters that take up so much room.
Your Space is Only as Limited as Your Imagination
So when moving into, or currently living in a space with limited floor space, remember to think out of the box and go up the wall, and across the ceiling!
We at Omega Storage Products are also always happy to assist with any questions or concerns you may have when it comes to buying shelving units to help utilize space. Call us today at 1-800-221-8665 or click the Live Chat!