Spring Clean Your Closet
With spring officially here, it's time to start spring cleaning. Not to mention, a new season also means a new wardrobe!
So, stick around as we share our essential spring cleaning closet tips. These five tips will not only help declutter and re-organize your bedroom but also get you spring-wardrobe-ready! That way you can enjoy the rest of the season in style.
Let's get cleaning.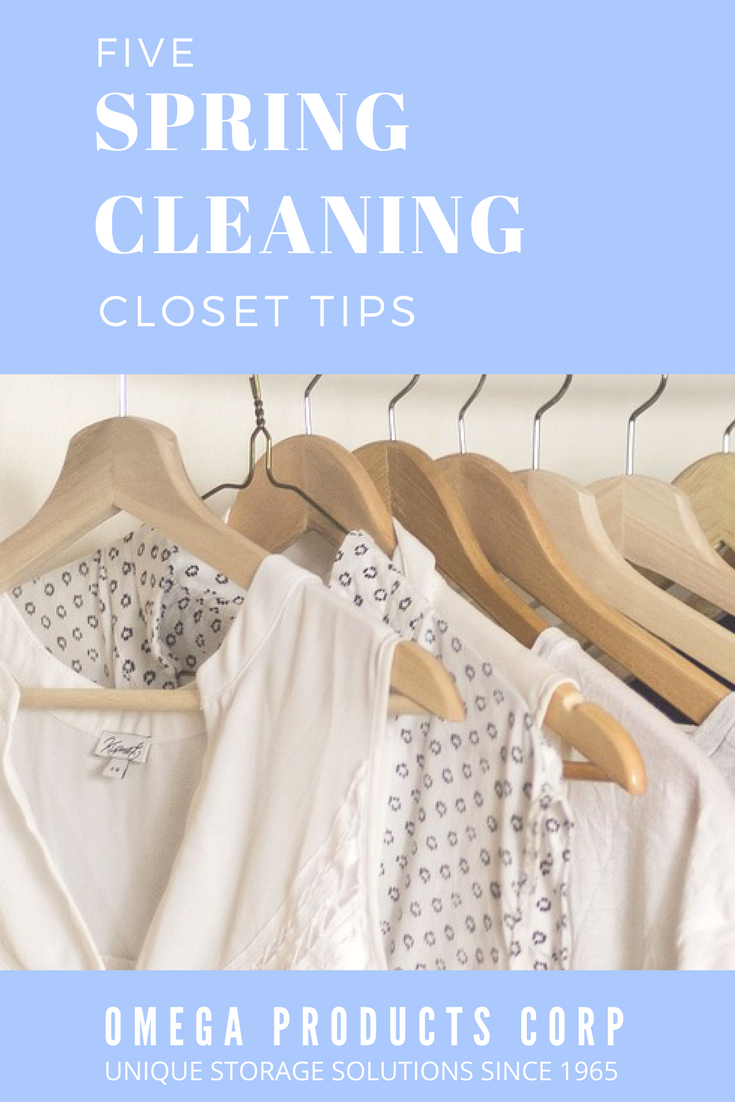 5 Spring Cleaning Closet Tips
1. Do the Switch
Bye-bye winter clothes, hello spring wardrobe!
Pack up all those wintery articles of clothing to make room for spring attire. If you struggle with limited space, especially in your closet, it's best to change your wardrobe out seasonally.
2. Purge
Once a year, you should get rid of anything in your closet you no longer wear or need. Donate clothes that don't fit or throw them away if they're damaged or worn out.
When taking inventory, ask yourself the two central closet purging questions:
Do I wear it?
Does it fit?
If the answer is no, then get rid of it!
Don't forget to throw out broken hangers too. Purge any fixtures in your closet that may be broken or need replacing as well.
3. Clean
Now that you've packed up winter and purged your closet from clutter, it's time to deep clean. Dust the shelves, rods, boxes, and any bins. Make sure to vacuum the floor too.
If you're feeling ambitious, now is also a great time to touch up any necessary paint.
4. Shop
Now, this tip is about shopping for fixtures, not new clothes (sorry). But, by investing in the following items, you'll be able to create and maintain a more organized closet (which will help for when you do buy those new spring clothes).
Hangers – When it comes to storing clothes, hanging your garments creates a cleaner, less cluttered appearance. It also prevents wrinkles and creases. So, replace all your broken hangers and shop for a variety of hangers to hang blouses, jackets, skirts, etc.
Bins – Bins are great for stacking on shelves and allow for a clean, organized look. They're great for storing odds and ends, such as scarves, hats, gloves, and purses too.
Wire Shelves – Wire shelves are excellent for organizing closets. Mount shelves to the back of your closet or insert a full shelving unit. Wire shelves are ideal because the slots allow for hangers and the shelves allow for folding. Plus, they come in all shapes and sizes, suitable for a walk-in-closet or narrow space.
Garment Rack – For those who have a small closet, or need to create extra closet space, a garment rack is an excellent way to extend your closet storage.
Garment Rod – You can also attach a garment rod to a shelf. This will give you extra hanging space and allow you to create your own garment rack without having to purchase a whole unit.
Hooks – Lastly, hooks are great for belts, robes, necklaces, and other hanging articles. You can buy hook sets that go over the back of your door, which help utilize for space. Or you can add hooks to the inside of your closet.
5. Reorganize
Okay, now it's time to put everything back. Put the clothes and shoes you regularly wear within reach and store the rarely used items up high on shelves or towards the back of your closet.
Most importantly, find an organization method that works best for you. You can color coordinate your closet, hang like items together, such as dresses with dresses, t-shirts with t-shirts, or however you see fit. Just make sure you pick a plan and stick with it. Having a method in place will make this process much simpler for next season.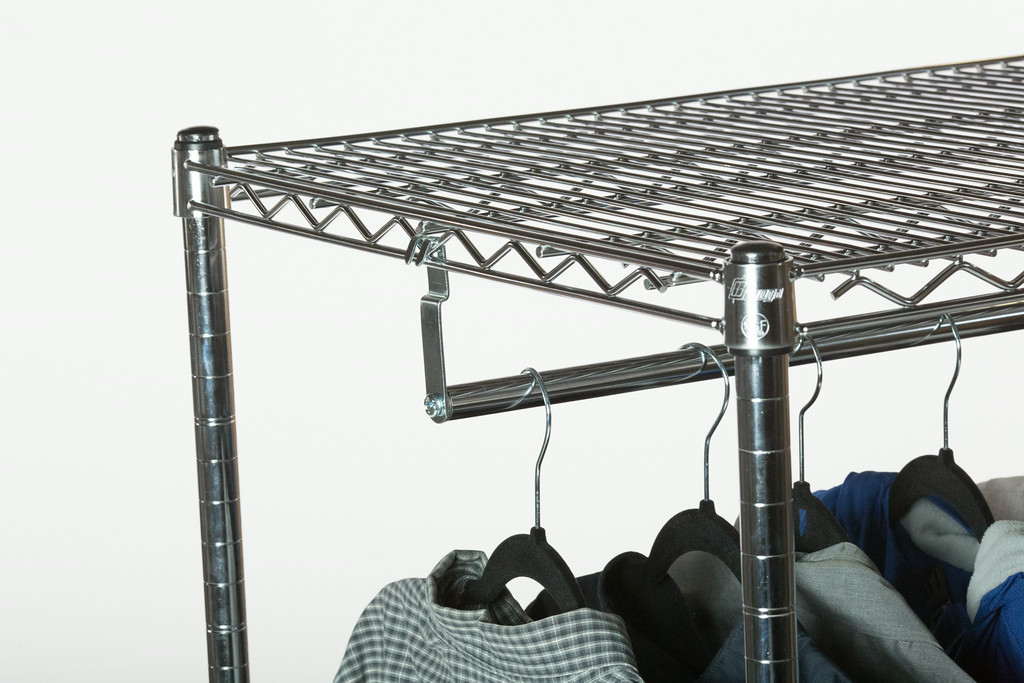 Need assistance shopping for wire shelving and accessories to whip your closet in shape? We at Omega Storage Solutions are happy to help. Give us a call at 1-800-221-8665 or contact us on the Live Chat. Our representatives are standing by to assist.
Like this article? Use the social media icons below to share with a friend.
Happy Cleaning!