Declutter Your Garage and Home with Wire Storage Solutions
Does your garage look like this?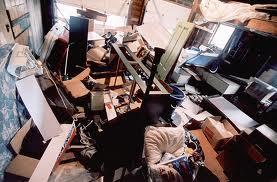 Yikes! But, don't worry, you're not alone. Being creatures of habit, we all slip over the fall and winter months into a lull. We end up putting off the inevitable, cleaning.
However, many utilize the springtime to clean up the garage and spots around the house that they've been putting off. Too much clutter adds unwanted stress and makes you feel guilty for each decision you make that doesn't include cleaning it up.
If your garage looks like the image above or you're suffering from clutter overload in and around the house, we have a few solutions for you.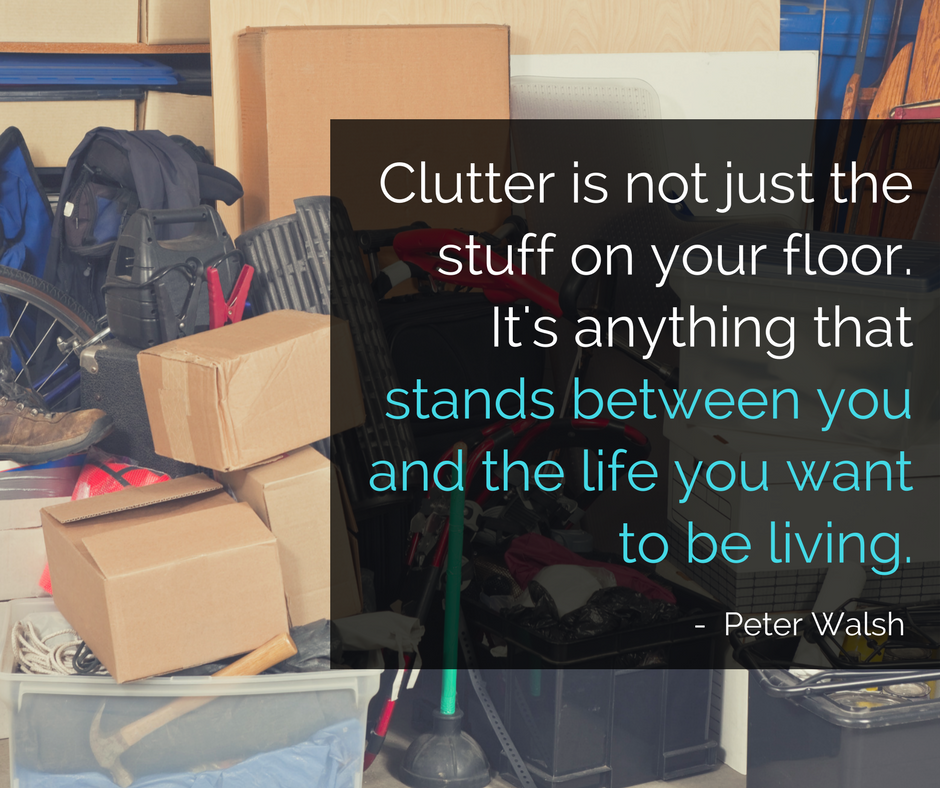 Garage and Shed Decluttering
So, the weather has warmed up, and you want to get outside and enjoy what life has to offer after a long winter. You want to get back into that outdoor exercise schedule, start riding those bikes, hit the trails and hike. But, all the clutter in your garage or shed has blocked access to your bikes or hiking equipment. Uh-oh! You can't find any of your outdoor recreational equipment because, well, your junk is everywhere.
So how do you organize it?
You can easily resolve garage and shed de-cluttering with a 3, 4 or 5 tier wire shelving unit. For even more flexibility, add a set of casters to make them mobile, which will allow you to easily situate your storage units anywhere within the space. Most shelving units can support a maximum weight of 800 pounds, so they're perfect for those big items you store in your garage or shed.
Wire shelving comes in a wide variety of options when it comes to heights, widths, and depths. In some cases, you can also choose between a chrome or black wire finish.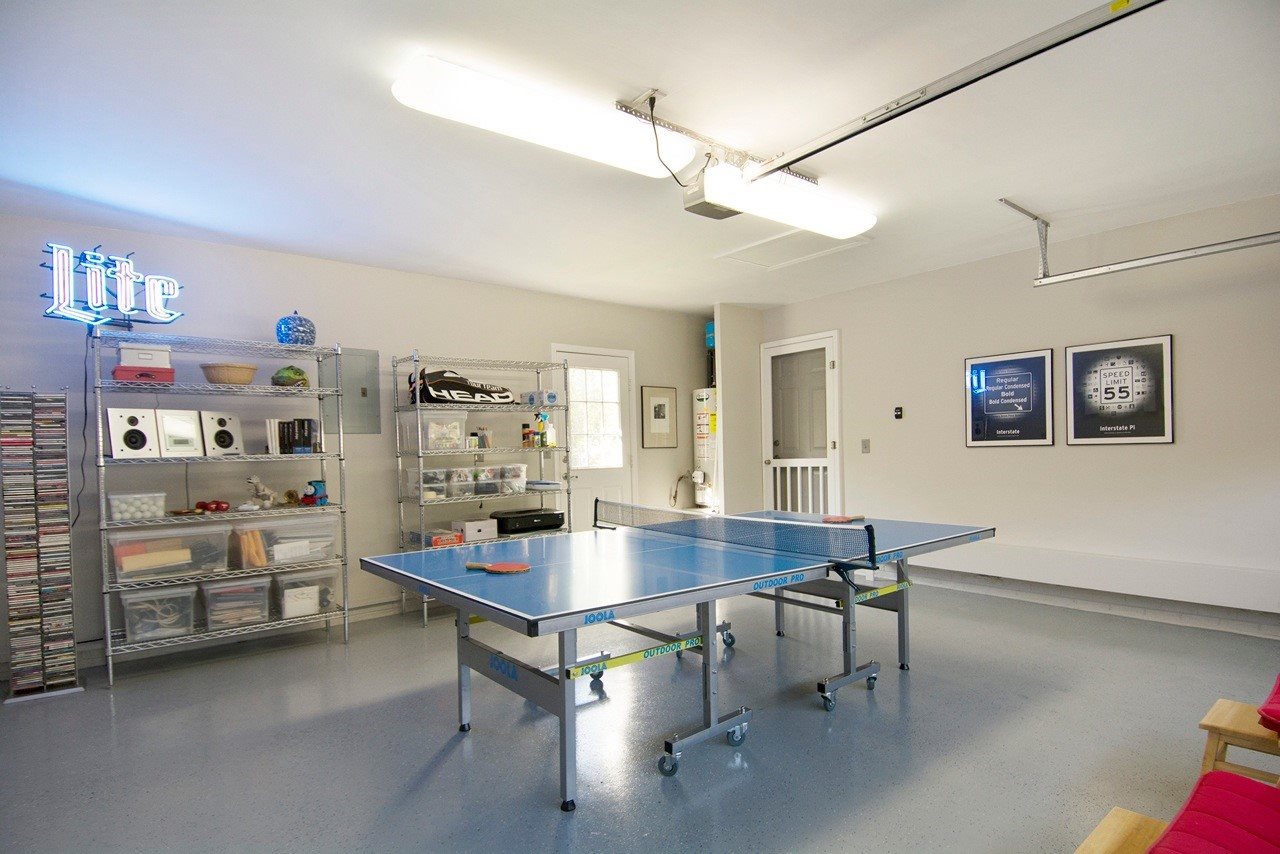 Bedroom
It's time to put those winter clothes and sweaters away and break out the shorts and tank tops!
Storing your clothing on a garment storage rack lets you preserve your clothing rather than tossing it into a ball and putting it into a black plastic bag.
We all know that bag will end up in your basement, garage or attic only creating more clutter for you to clean. Make the smart choice and get yourself a wire garment rack. You'll be thanking us later.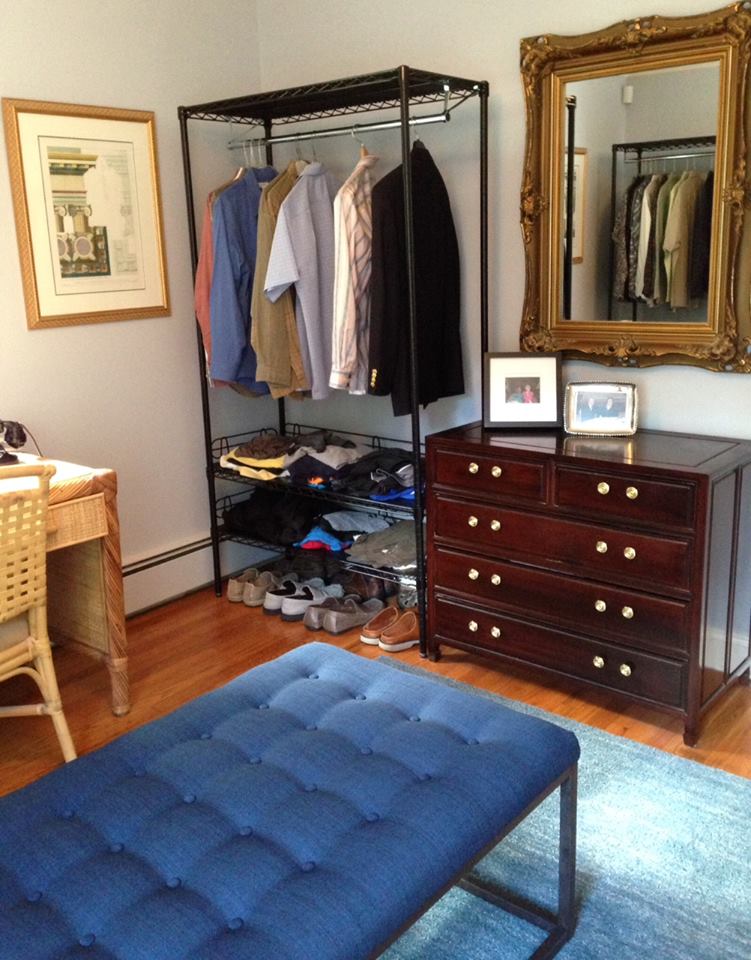 Kitchen
Ah, the kitchen. It's made up of countertops cluttered with appliances, open bags of snacks, misplaced spatulas and oven mitts, and piles of mail.
Does that sound like your kitchen? That was mine until we implemented a Bakers Rack. These racks were originally invented to cool off baked goods, but have now evolved into a trendy storage solution for your home. Ours even has a top hanger rail and hooks which are super convenient for hanging measuring spoons and other large utensils.
Plus, you can add a butcher block to help you prep meals too. They are a must-have for kitchen organization, especially if you have limited counter space.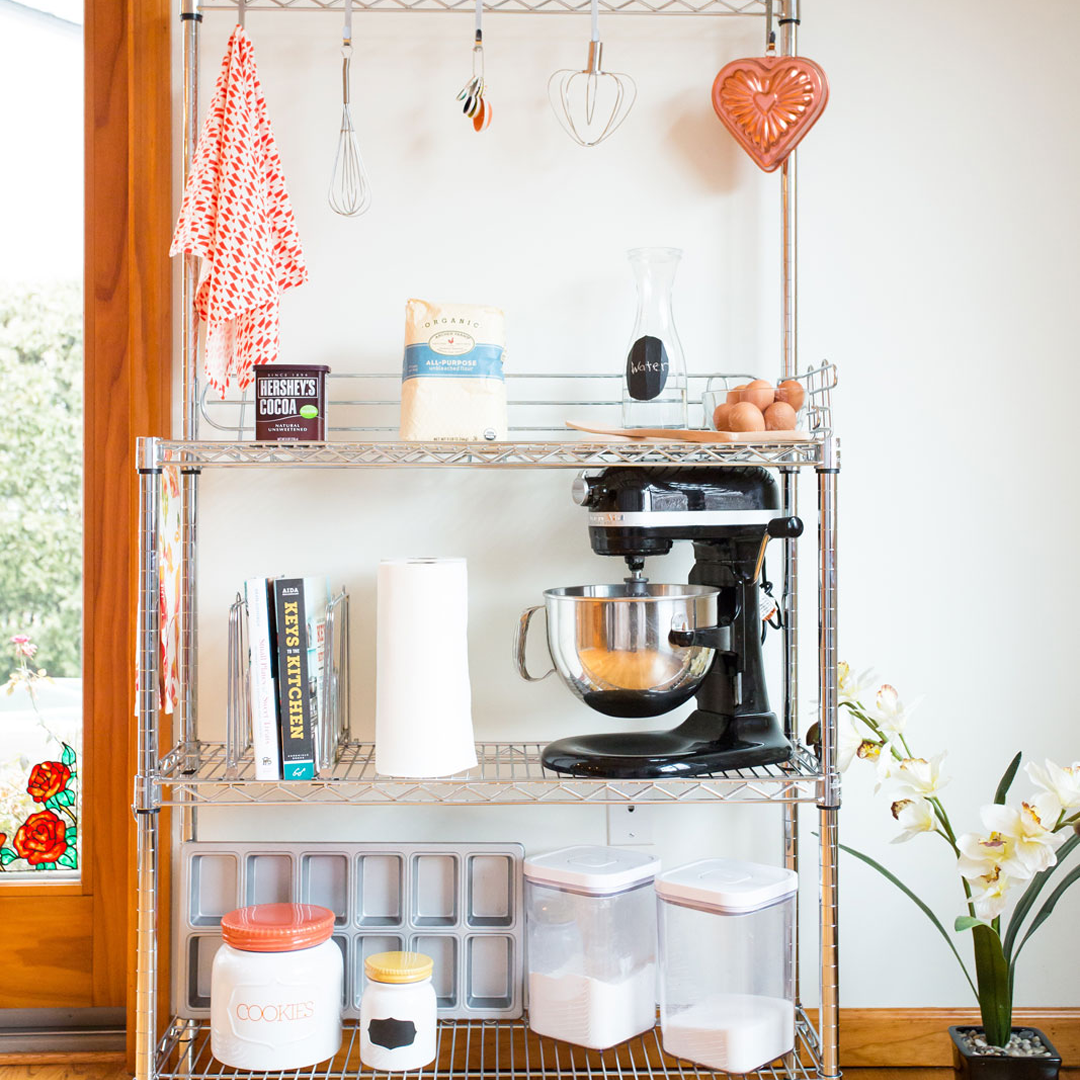 Conclusion
If you are anything like me, you've had a winter project or two or three get away from you. Those indoor projects that require nuts & bolts or nails & screws. My toolbox is full of random nails, screws and the likes. Fetching a screwdriver is like trying to grab a porcupine.
I finally smartened up last year and added a wire shelving unit with bins to my garage. No more walking out of the garage with battle wounds when I try to hang a picture or tighten a screw around the house.
Just a few of the items mentioned above will help you organize your clutter and make spring cleaning somewhat enjoyable. Not only will it create more functional space but you will always know where to find everything.
Omega Storage Solutions can help you with your spring cleaning. They offer high-quality wire racks and storage products to help organize any garage, bedroom, kitchen, and more.